Precision Knife Sharpening By Experienced Craftsmen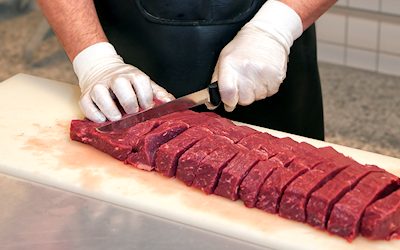 Good cooks, chefs, fisherman and hunters deserve sharp knives & that's what we do!!!
We sharpen Western and Japanese edged knives, along with ceramic knives.
Why have your knives professionally sharpened?
All knives lose their edge over time, even if you use a sharpening steel on a regular basis. Periodic sharpening by professionals will ensure that your knives have the proper angle and will help the blades maintain their edge longer.
How does it work?
Simply package your knives and mail them directly to Simply Sharper. Upon receipt, skilled craftsmen will sharpen your kitchen and sport knives to the perfect angle and mail them back to you. You will receive email communications throughout the process informing you of the status of your order.
We offer onsite knif sharpening services in Appleton, Wisconsin.
To have your shears, knives, scissors, etc. sharpened, call us at 920-470-0825 or use our mail in order form found on our contact page.
Caution:
All knives, when returned, are extremely sharp. Because each blade is individually custom hand honed, they are usually sharper then when bought new.