Sharpening Services for Fabric / Industrial Uses
Simply Sharper provides professional sharpening and repair service for your fabric and industrial shears. We sharpen and repair all major brands of fabric shears including: Fiskars, Gingher, Mundial, Wiss and others. We also sharpening handmade Japanese fabric shears and pinking shears.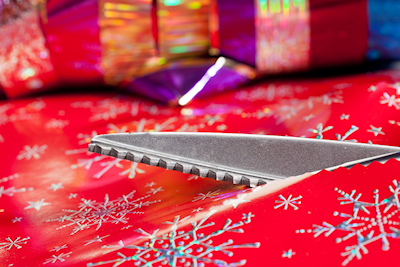 We know how important these cutting tools are to your business and hobby, and we strive to ensure they are adjusted and sharpened correctly, every time. All shears and scissors are inspected and cleaned.
To have your shears, knives, scissors, etc. sharpened, call us at 920-470-0825 or use our mail in order form found on our contact page.
Caution:
All shears and thinners, when returned, are extremely sharp. Because each blade is individually custom hand honed, they are usually sharper then when bought new. If you are not comfortable or use to a razor edge on your shears, then you can cut a piece of end paper or a paper towel, using the full length of the blades 2-5 times or until desired comfort is reached.